One of the greatest gifts of being a professor is seeing one's students graduate and continue to thrive in their chosen careers. In the case of PhD students in Operations Research/Management Science, some go on to assume academic appointments and continue to educate generations of their own students, whereas others may elect to make an impact in industry and become practitioners and/or entrepreneurs.
As the Founding Director of
the Virtual Center for Supernetworks
, which I established in 2001 at the Isenberg School of Management at UMass Amherst, I continue to be amazed by the accomplishments of my former PhD students (
I have chaired the doctoral dissertations of 20 students
). Many have continued their association with the Center as
Center Associates
, an affiliation that provides a vigorous professional and support mechanism. Also, as the Director of the Center, I share
three newsletters that are published per year, documenting the activities and accomplishments.
I am pleased to announce that the
Summer 2018 edition of the newsletter, The Supernetwork Sentinel, is now available online
. It reflects what I believe are some truly awesome accomplishments, which merit further highlighting.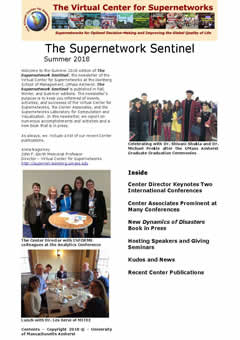 For example, my former UMass Amherst doctoral student, Dr. Stavros Siokos, with whom I co-authored the
Financial Networks
book, has had an amazing career in finance.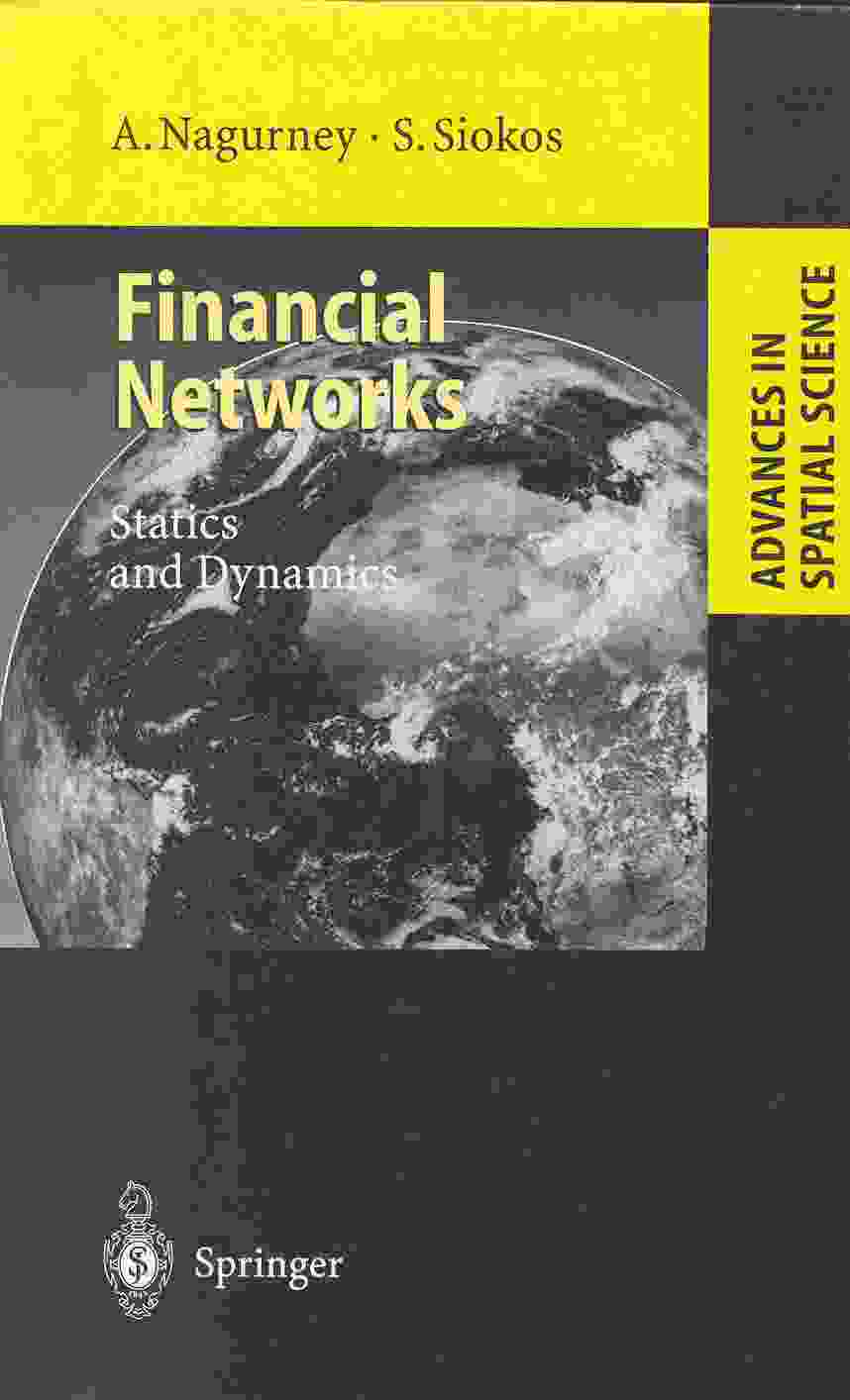 Stavros is now the Managing Partner of the London-based Astarte Capital Partners, which he co-founded in 2015. He recently launched a new program for investing in the education of underprivileged youth, an initiative, which demonstrates generosity and heart and also corporate social responsibility. I was very touched to read
the interview with Stavros on his initiative, which appeared in Institutional Investing in Infrastructure.
In the interview, he states:
As far as I am aware, we are the first private equity firm to be committed toward allocating part of our profitability for such an initiative. We are also looking to bring this effort to a wider audience of asset managers so that the initiative has a much larger impact.
Another former doctoral student of mine, Professor Zugang "Leo" Liu, who is a tenured Associate Professor at Penn State Hazleton, is behind an initiative to start a new degree in project management and supply chain management which will provide a much needed educated and highly skilled workforce.
Penn State issued this press release describing the new bachelor's degree.
Professor Patrick Qiang, with whom I co-authored the
Fragile Networks
book, and his dissertation received the Charles Wootan Award, also a tenured faculty member at a Penn State campus, was part of a delegation to China that visited 5 universities to enhance relationships and partnerships.
The press release with details can be read here.
What truly impresses me about my former PhD students is
their ability to lead and to conduct research that crosses boundaries and that makes a positive impact. Other exemplars of my former Isenberg School PhD students include:
Professor Tina Wakolbinger
, who became a Full Professor at the Vienna University of Economics and Business only 4 years after receiving her PhD, and is heading a Supply Chain Research Institute and is responsible for several programs. She is heavily involved in humanitarian logistics research, and is supervising several doctoral students (so the academic family tree is flourishing).
And, closer to home,
Professor Jose M. Cruz
, who received 5 degrees from UMass Amherst, including an MBA, and is a tenured Associate Professor at the School of Business at the University of Connecticut, has received multiple awards, from being named an Ackerman Scholar twice, to multiple teaching awards at both undergraduate and graduate levels, and even a service award. His research focuses on supply chains and environmental issues as well as corporate social responsibility. He is the Director of the very successful Master of Science Program in Business Analytics and Project Management!
You can read more about this highly ranked program here.