I arrived back in Amherst at 1AM this morning, having flown from Monterey, California to Denver, Colorado and then to my "local" airport - Bradley.
I had been in beautiful Monterey to take part in
INFORMS' inaugural Conference on Security
and it was outstanding. The official dates of the conference were February 9-11, 2020. Luckily, I am on sabbatical this semester, so this was manageable for me and I was very much looking forward to presenting at this conference. It was also quite nostalgic, since the first talk I ever gave at a conference was at the Naval Postgraduate School in Monterey (which was also heavily involved in this conference) at an MIT/ONR conference organized by Professor Michael Athans of MIT. I was then working in the defense sector, focusing on the navy, in Newport, Rhode Island, while pursuing my Master's at Brown University. I was the only female presenter at that conference.
First, I would like to congratulate the
organizers of the INFORMS Security Conference
: Mr. Harrison Schramm, Captain Brian Morgan, and Dr. Paul Nicholson, on its success! The format was excellent - 50 minute presentations (8 or so parallel sessions), with lunch and coffee provided, and ample time for discussion. Everyone was very gracious and friendly. One "marker of the success" of this conference was the number of INFORMS Fellows in attendance, including: Gerry Brown, Stephen Robinson, Vicki Bier, Michael Fu, Sheldon Jacobson, and me :) If I missed someone, do let me know! Attendance was about 100 (I was told) and consisted of faculty, military, practitioners from various companies, government, and even some students that I met.
The plenary talks were great as well as a risk analysis panel conducted by Gerry Brown and Sam Savage.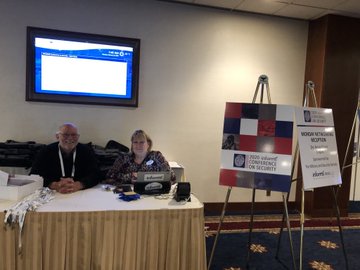 It was thrilling to even see Stefan Pickl, who traveled all the way from Germany for the conference. He had been a participant in
the latest Dynamics of Disasters conference that I co-organized with Panos M. Pardalos and Ilias S. Kotsireas
, and which took place last summer in Kalamata, Greece. We are now co-editing a new volume, to be published by Springer.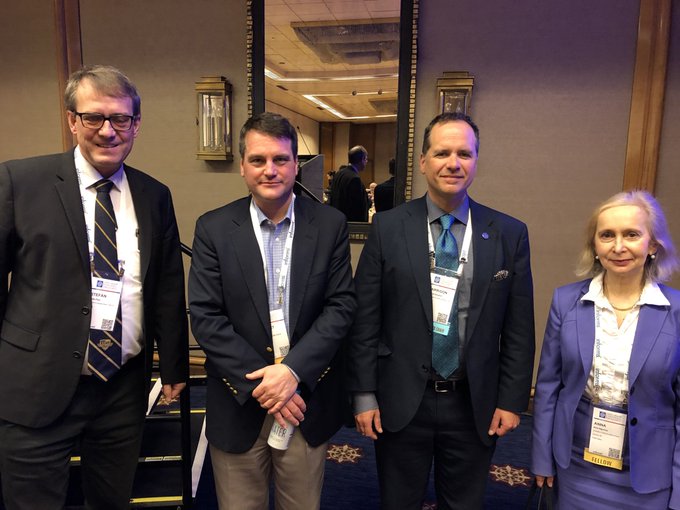 In the above photo I am standing with Stefan Pickl, Rob Dell, who gave one of the plenary talks, and Conference Chair Harrison Schramm.
I had the pleasure of presenting Monday morning on
Game Theory Network Models for Disaster Relief.
Special thanks to Nathaniel Bastian for being an outstanding stream chair of our stream:
Interdisciplinary Applications - Frontiers.
He had all of our presentations ready for projecting on his laptop.
Below are some photos from the delivered talks and of one of the great lunches! Many thanks for the wonderful presenters. Special to also hear from Jun Zhang and James Minas.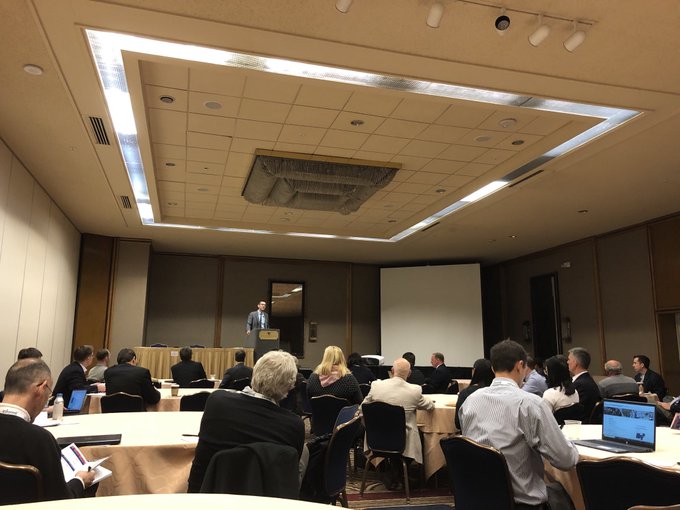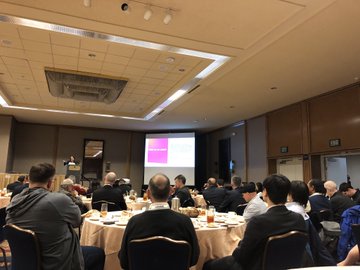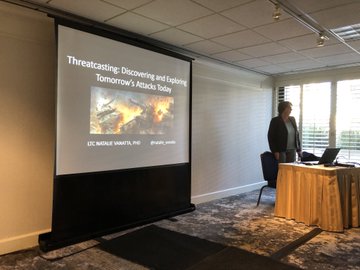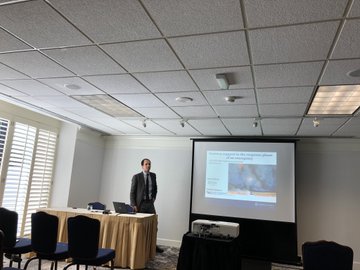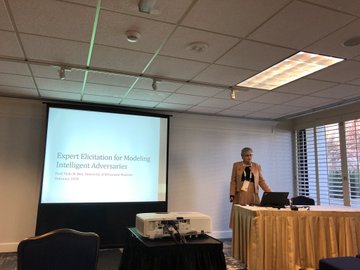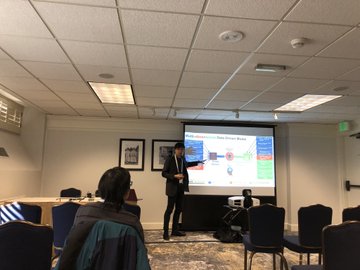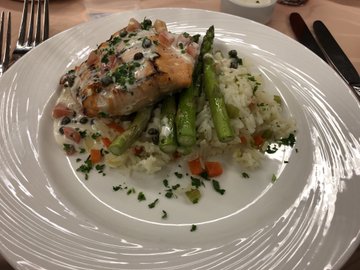 The venue was extraordinary - the hotel is located in downtown Monterey with hiking/biking trails in proximity and views of the Pacific.
And, at its best, a conference generates new research ideas, new collaborations, reconnecting with colleagues, and growing your network. The INFORMS Conference on Security delivered on all counts and at a location that would be hard to improve upon. I was even presented with a book by Booz Allen Hamilton consultants. Interestingly, I had had an offer from this company when I was finishing up my PhD.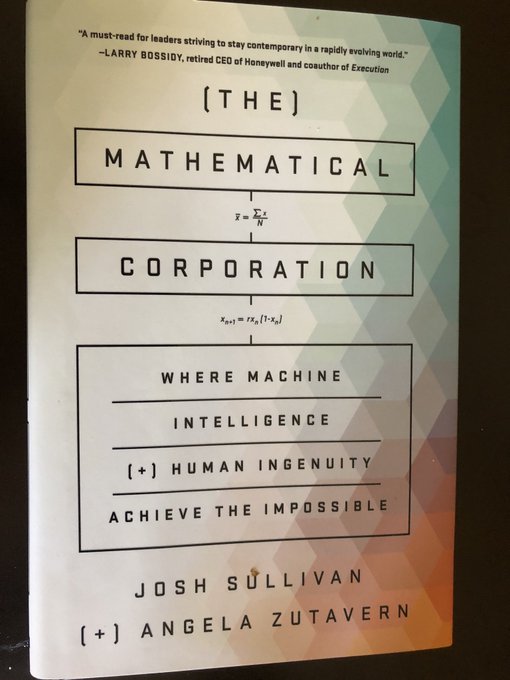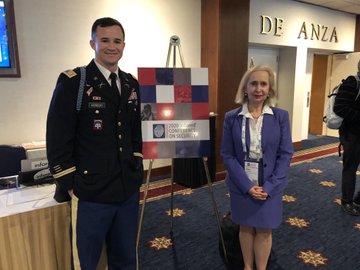 Below I have posted a few photos of the beauty of the natural environment of Monterey.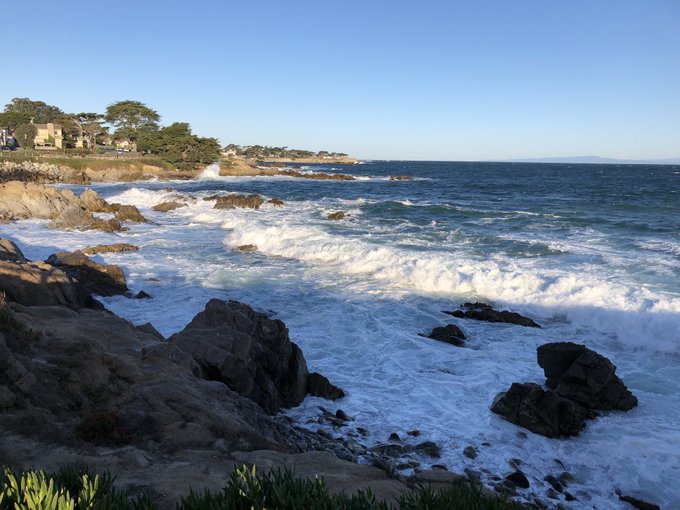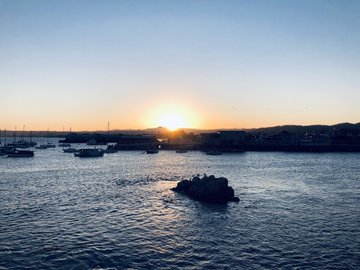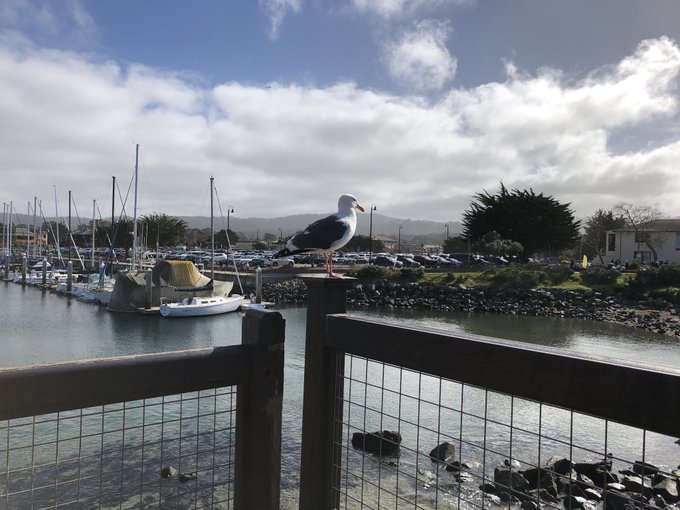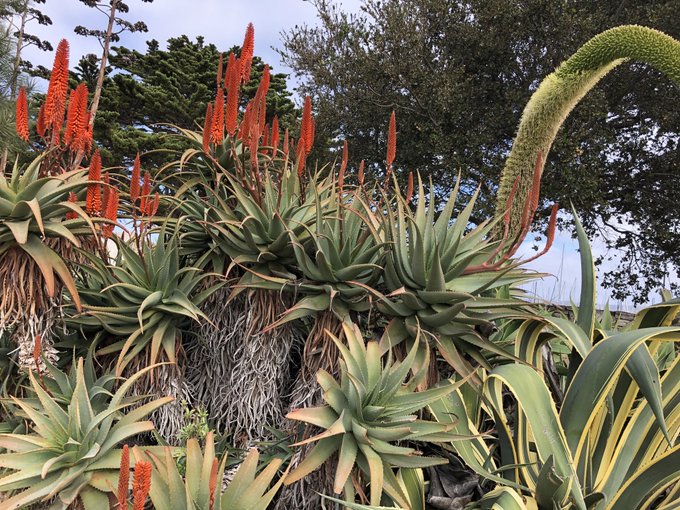 I am looking forward to the next INFORMS Conference on Security but, in the mean time, there is a lot of important research to be done by our community!